Overview of Services
Study Coordination Services
The Clinical Trials Office provides an initial review and analysis of GRU industry-sponsored research studies.
Projects ready for institutional approval are entered into a campus wide tracking system.
Personal attention and intervention ensure an efficient approval process.

Centralized Services
The Clinical Trials Office provides:
Single contact point for investigators, clinical research staff, and corporate sponsors.
Clearing house for confidentiality Disclosure Agreements, Clinical Trial Agreement, Material Transfer Agreements, Data Use Agreements
Clearinghouse for current and potential clinical research projects
Initial review and analysis of proposed protocols and budgets
Tracking of each clinical research project through the approval process
Liaison services between investigators and other GRU offices that work with clinical research
Access to the hospital Translational Research Unit (TRU) and Children's Hospital of Georgia Research Unit (CRU).
Specialized Services
Investigators can select additional services for a fee:
Budget preparation and Contract/Budget negotiation
IRB Application and Informed Consent document assistance
Patient screening and recruitment
Study coordination
Patient visit and procedure scheduling
Licensed staff to conduct procedures and monitor patient health
Financial management of study accounts
Case Report Form completion
Clinical trial regulatory material preparation and maintenance
Space and equipment to conduct research
Processing and storage of patient specimens

Dedicated Research Facilities
Phlebotomy room
Procedure rooms
Approved BSL2 laboratory (-20 and -80 freezers, and temperature-controlled centrifuges)
Patient and Family Education and resources
Clinical Research Monitoring area
Crash Cart and AED available
Handicapped accessible building with all patient areas on the ground floor
Free curbside parking

Quality Assurance
All studies conducted in accordance with the Code of Federal Regulations, Good Clinical Practices, the Health Insurance Portability and Accountability Act, and institutional policies
Standard Operating Procedures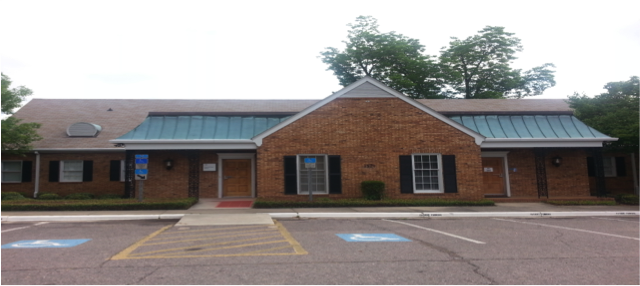 Leadership
Carol Smith
Director
(706) 721-9680
csmith@augusta.edu
Location and hours of operation
Hours
Location

8:00am - 5:00pm

*Additional hours available upon request

1521 Pope Avenue FF 100 Augusta, GA 30912
1120 15th Street CB 2313 Augusta, GA 30912
Links and Resources